Automated small parts warehouse increases sales and customer satisfaction at Tollkühn Shoppartner GmbH
February 2020
---
Type of product:
AutoStore
---
(Offenau, February 2020) Shorter distances, fewer complaints and more pleasant working conditions: With customized intralogistics, the Tollkühn Shoppartner GmbH remains on course for sustainable success. At the heart of the perfected material flow is an AutoStore small-parts warehouse, implemented as an implemented as a complete solution by AM-Automation.
"We supply many small retailers." At least, that's how Stefan Schwarz, as operations manager, describes the function of wholesaler Tollkühn Shoppartner GmbH. Located in the Lower Saxony community of Stuhr on the outskirts of Bremen, the company specializes in the specific product ranges of service stations and car dealerships. Tollkühn supplies ice scrapers and engine oils, baby wipes and work gloves, air fresheners and 24-volt coffee machines – in short, every conceivable non-food item that car and truck drivers need day after day. Tollkühn has been on the market for almost 40 years and is one of the leading suppliers in the industry nationwide.
Order picking with error potential
As a logistics service provider, Tollkühn also operated a classic type of warehousing for decades. Both large and small items were stored in shelves or pallets. They were manually removed piece by piece on request and picked according to the individual orders. The staff spent a lot of time assembling the products, and as the assortment grew, the distances from shelf to shelf became longer and longer.
And that's not all: "Some of our customers also want us to label the goods with the price tag they want," says Stefan Schwarz, who in his position is also responsible for the further development of Tollkühn's logistics concept. […]
"AutoStore and the cooperation with AM-Automation have helped in every way to increase customer satisfaction and further expand our market position."

Stefan Schwarz is pleased.
Register
Please complete the form below to access this content. One of our specialists will get in touch with you shortly.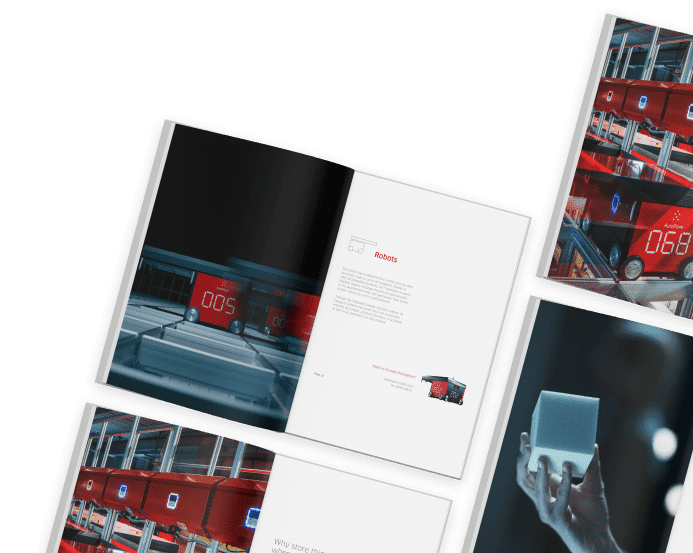 Thank you
Thank you for your registration! The requested files will be sent to you shortly.