Robots
Modern order picking and palletizing robots
Industrial robotics becomes
smart robotics
Our robotics solutions is suitable in an ingeniously simple way for mapping the handling processes on automatic storage systems and, in special cases,
on the AutoStore.
Pick-Robot and Portal-Robot
Storage and retrieval, whole or single items, cardboard or plastic containers, almost any customer requirement can be covered by our robots.

If desired, the robot can palletize directly at the AutoStore workstation, as a cobot.
From automatic order picking to automatic consolidation and palletizing
---
Manual stations can be efficiently supplemented or replaced by robots
---
High connectivity with conveyor technology and AutoStore
---
Smart
Robotics
Register
Please complete the form below to access this content. One of our specialists will get in touch with you shortly.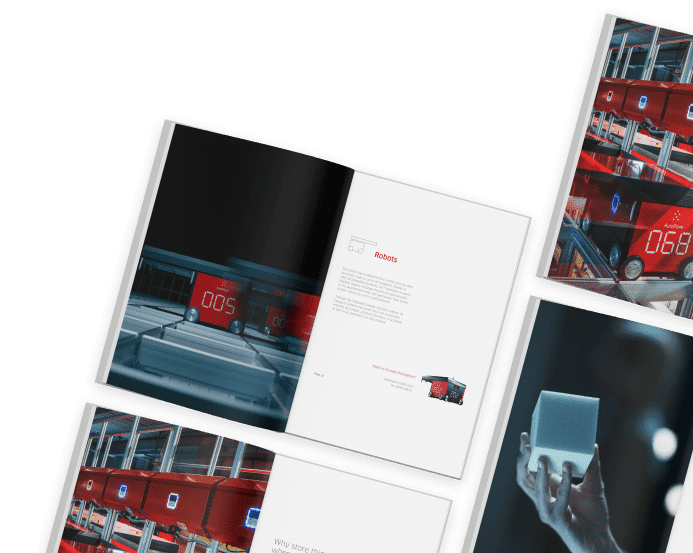 Thank you
Thank you for your registration! The requested files will be sent to you shortly.