Reesink Logistic Solutions
Reesink Logistic Solutions
Reesink Logistic Solutions is a top provider of automated warehouse logistics. With over 50 years' experience in automation, racking and software customization, the RLS group of companies deliver state-of-the-art integrated automation solutions.

As AutoStore top distributor in Western Europe, we have already set up over 100 AutoStore systems. In 2021 the RLS expansion shifted the focus to East, currently covering Central and Eastern Europe with new local subsidiaries in Austria and in Poland. Our team of experts provide a full range of services, from consultancy and planning to operational use of all the delivered warehouse solutions, new or refurbished.

We make your warehouse future-proof.
Our group of companies
Our group of companies
Reesink Logistic Solutions is the division of Royal Reesink that offers warehouse automation solutions to the market. Our four companies located in Germany, The Netherlands, Austria and Poland currently deliver automation projects with on-field expert teams throughout Europe.
Royal Reesink
Royal Reesink
Royal Reesink is a market leader as an international distributor and service provider in the field of high-quality machinery, components and services for landscape maintenance, internal transport, warehouse design, civil engineering and the agricultural sector. The 234 years old Dutch group of companies has a solid base in the Netherlands and a strong international presence with over 36 subsidiaries and over 2,500 employees around the world.

Due to the strong growth in logistics, the acceleration of e-commerce and the "industry 4.0" trends, the need for optimized order fulfillment, automated storage and material handling is growing.

Royal Reesink successfully responds to this with its Reesink Logistic Solutions Division. Established as leading warehouse automation integrators on their designated markets, the RLS companies deliver advanced warehousing solutions that optimally meet our customer's demands.
One-stop-shop for Automated Warehouse Solutions
One-stop-shop for Automated Warehouse Solutions
Revolutionary warehousing solutions
With over 50 years of gathered experience in delivering top quality warehousing solutions, the RLS companies are pioneers
in establishing the AutoStore system in the Western Europe market. Since 2009 we have been convinced of its numerous advantages and have licensed ourselves as a system distributor and integrator.

Why choose Reesink Logistic Solutions
Why choose Reesink Logistic Solutions
Top AutoStore Distributor Europe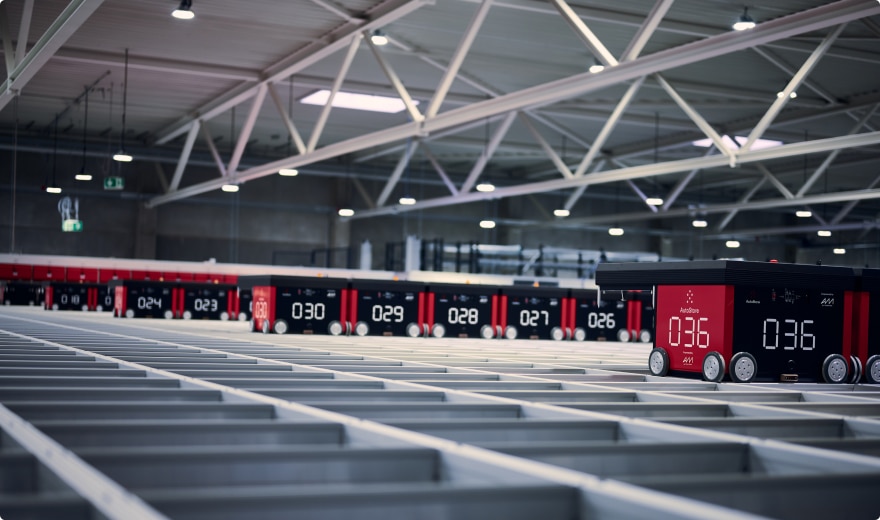 Top AutoStore Distributor Europe
With a market share of over 40% in the DACH area and the Benelux countries, we have in-depth know-how as AutoStore integrator. Your on-site services such as building permit, fire protection concept or the connection to the ERP are optimally supported by our team of experts.
Top AutoStore Integrator Worldwide
Top AutoStore Integrator Worldwide
Reesink Logistic Solutions is among the top AutoStore integrators worldwide, with over 130 successfully delivered AutoStore projects. The organization focuses on meeting the highest quality standards, while bringing unique solutions into each project, implementing a tailor-made planning and a proper integration of the AutoStore system within each warehouse.
Material Flow Management
Material Flow Management
With an in-depth knowledge and extensive experience, the RLS companies can support the connection to any ERP / WMS system or implement their own customized WCS software called LogiCS. The AutoStore system is optimally controlled with its brand-new and intuitive LogiCS user interface, revolutionizing the market with a fresh and "less is more" approach. With an automated warehouse system (ASRS), such as AutoStore, this offers an optimal solution for the increasing next-day-delivery demands in order fulfillment optimization, especially for e-commerce.
Robotic Innovation
Robotic Innovation
Another impressive feature of working with us are the pick robots developed by our robotics teams, which offer a fantastic automated alternative to manual picking stations and bring your warehouse one step closer to full automation.

24/7 Service & Maintenance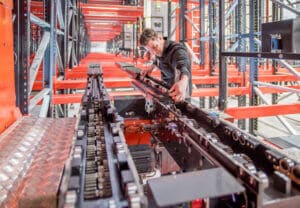 24/7 Service & Maintenance
The real hallmark of our passion and commitment is the 24-hour service and maintenance that we offer our customers. A good partner has to be reliable and above all available. And that is exactly what we have been successfully delivering to all of our customers since our beginning: a trustworthy and 100% reliable partner.
Fastest Retrofit Service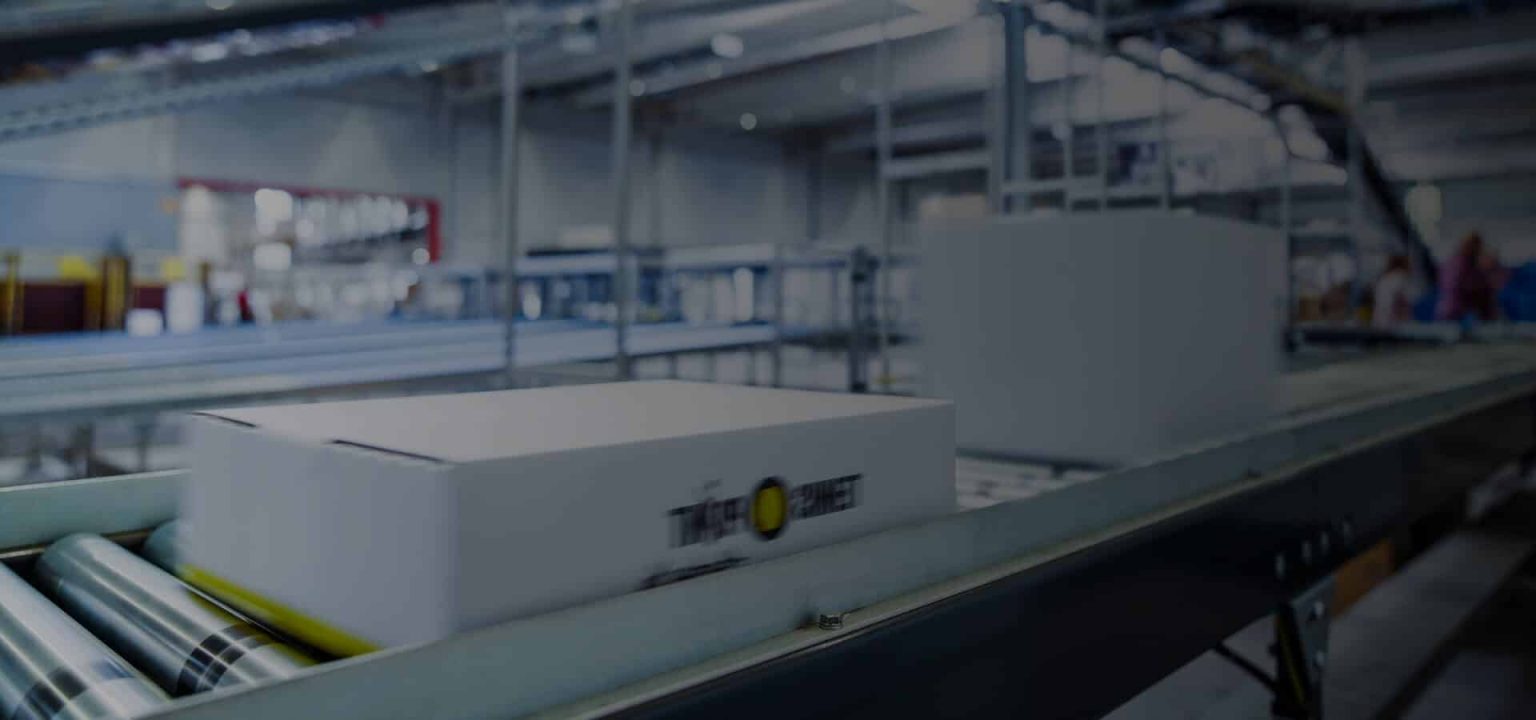 Fastest Retrofit Service
Our teams of Retrofit and Refurbishment are specialized in offering over-the-weekend services. This way we make sure that the warehouse activity of our customers runs without interruption.
Our story
1970
Lalesse Steel Construction is founded
1982
Deliver first international project
1989
AM-Automation is founded
2000
AM becomes an independent warehouse integrator
2002
Lalesse becomes an independent warehouse integrator
2009
AM becomes AutoStore distributor
2010
Lalesse becomes AutoStore distributor
2016
Lalesse becomes part of Royal Reesink
2017
AM opens branch in Vienna
2018
AM opens branch in Dortmund
2019
AM becomes part of Royal Reesink
2020
Lalesse opens a branch in Poland
2021
Launch of the PickRobot
Our Team
Gert Bossink

Division Director

Machiel van den Hazelkamp

Managing Director

Lalesse Logistic Solutions

Norbert Golz

Managing Director

AM Logistic Solutions

Michal Ochmanski

Country manager

Reesink Logistic Solutions Poland

Markus Grabner

Senior Sales Manager

Reesink Logistic Solutions Austria