Flexible AutoStore concept secures L-Shop-Team GmbH competitive advantage with AM automation
October 2019
---
Type of product:
AutoStore
---
Perfect harmony of growth and storage space
Flexible AutoStore concept secures clear competitive advantage for L-Shop-Team GmbH
(Offenau, October 2019) Ordered today and delivered tomorrow if possible: With an inventory of more than 150,000 different items and thousands of customer orders every day, such an approach requires perfectly coordinated intralogistics. The textile wholesaler L-Shop-Team GmbH from Dortmund relies consistently on AutoStore, designed and integrated by AM-Automation.
Printing textiles, providing them with individual embroidery or finishing them in other ways: L-Shop-Team GmbH provides commercial resellers with the necessary basis for this. The Dortmund-based textile wholesaler's product range includes clothing of all types and sizes, accessories from towels to umbrellas, and accessories and consumables for finishing. L-Shop-Team's customer spectrum includes suppliers of workwear as well as sellers of sports or promotional items, who in turn provide the jerseys of the local sports team with the sponsor's logo or embroider the company name on overalls.
Same floor space, four times the capacity
Founded in 1981, L-Shop-Team has grown steadily, opening the industry's first online store as early as 2003. With an increasing variety of products, classic warehouse logistics with shelving and pallet racks and manual picking soon proved unsuitable for offering high goods availability while ensuring the fastest possible delivery. In 2012, L-Shop-Team initially replaced only part of the existing warehouse with an automated AutoStore tote warehouse. This created space for 42,000 storage locations on a floor area of around 1,000 square meters, four times the capacity in the original state. While AM-Automation was still installing the AutoStore system, the system proved its efficiency during the peak season. 33 AutoStore robots transported up to 800 storage containers per hour precisely to the desired picking workstation, and up to 1,500 customer orders per day could be processed virtually by return of post. […]
Register
Please complete the form below to access this content. One of our specialists will get in touch with you shortly.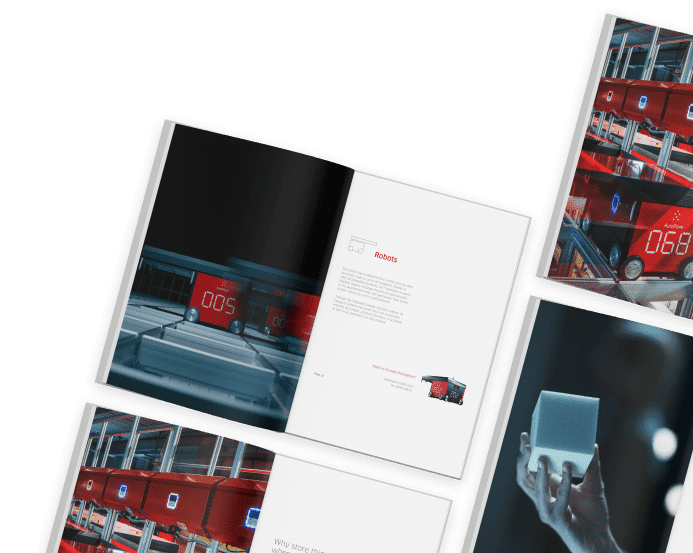 Thank you
Thank you for your registration! The requested files will be sent to you shortly.