Flexibles AutoStore-Konzept s Lert-Shop-Team GmbH Wettbewerbsvorteil mit AM-Automation
Október 2019
---
Priemysel:
Elektronický obchod
---
Perfect harmony of growth and storage space
Flexible AutoStore concept secures clear competitive advantage for L-Shop-Team GmbH
(Offenau, October 2019) Ordered today and delivered tomorrow if possible: With an inventory of more than 150,000 different items and thousands of customer orders every day, such an approach requires perfectly coordinated intralogistics. The textile wholesaler L-Shop-Team GmbH from Dortmund relies consistently on AutoStore, designed and integrated by AM-Automation.
Printing textiles, providing them with individual embroidery or finishing them in other ways: L-Shop-Team GmbH provides commercial resellers with the necessary basis for this. The Dortmund-based textile wholesaler's product range includes clothing of all types and sizes, accessories from towels to umbrellas, and accessories and consumables for finishing. L-Shop-Team's customer spectrum includes suppliers of workwear as well as sellers of sports or promotional items, who in turn provide the jerseys of the local sports team with the sponsor's logo or embroider the company name on overalls.
Same floor space, four times the capacity
Founded in 1981, L-Shop-Team has grown steadily, opening the industry's first online store as early as 2003. With an increasing variety of products, classic warehouse logistics with shelving and pallet racks and manual picking soon proved unsuitable for offering high goods availability while ensuring the fastest possible delivery. In 2012, L-Shop-Team initially replaced only part of the existing warehouse with an automated AutoStore tote warehouse. This created space for 42,000 storage locations on a floor area of around 1,000 square meters, four times the capacity in the original state. While AM-Automation was still installing the AutoStore system, the system proved its efficiency during the peak season. 33 AutoStore robots transported up to 800 storage containers per hour precisely to the desired picking workstation, and up to 1,500 customer orders per day could be processed virtually by return of post. Step by step, L-Shop-Team GmbH had the system expanded by AM automation to a capacity of 156,000 totes today. Today, more than 200 robots distribute the products to over 40 picking stations, where an average of over 4,000 customer orders are processed per day. And because the positive business development continues unchanged, L-Shop-Team is now preparing to move the expanding company to a new location. There, too, the AutoStore concept, with a new and perfectly integrated facility, is to help the Dortmund-based company maintain the top position it has achieved in the competitive arena.
Optimum utilization of space
Despite the expansion of the inventory, the need for additional storage space remained within limits. Instead, the AutoStore concept made optimum use of existing space in all directions. Starting from an aluminum structure up to 7.50 m high and divided into grids, goods are stored in the AutoStore system in standardized bins with volumes of 48, 75 or 99 liters. Randomly distributed in the grid of the aluminum structure, robots then take over the removal and forwarding of the requested products from the top: The compact and largely autonomous shuttle vehicles can move on rails in all four directions and transport the requested products by rearranging the stored containers first to the top and from there to the desired picking workstation. Depending on the design, an AutoStore system can hold between 1,000 and more than 1,500,000 totes and can be scaled to meet demand at any time.
As the official distributor and AutoStore market leader in Germany, AM-Automation GmbH has now equipped more than 70 projects with the unique system. The customer base includes logistics service providers as well as operators of their own warehouses. The general contractor AM-Automation, designs customized logistics solutions, takes care of the installation of AutoStore systems and the adjacent conveyor and storage systems, as well as their integration into the necessary IT landscape, takes care of the training of the operating personnel and ongoing services.
Registrovať
Ak chcete získať prístup k tomuto obsahu, vyplňte nasledujúci formulár. Jeden z našich špecialistov sa s vami čoskoro spojí.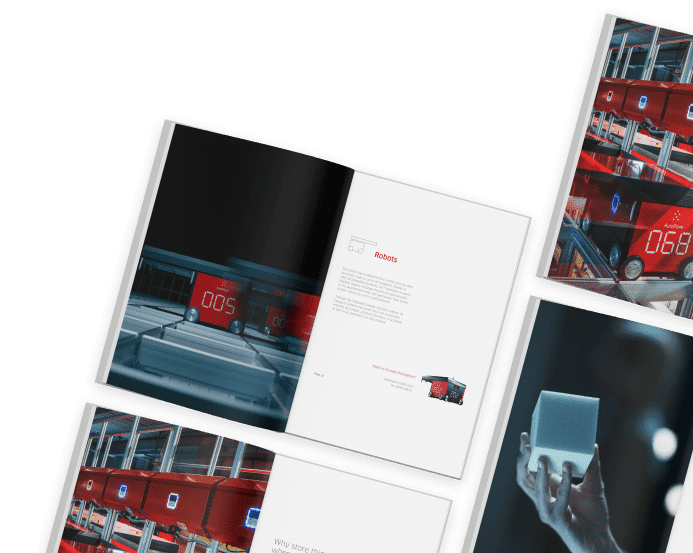 Ďakujem
Ďakujeme za registráciu! Požadované súbory vám budú čoskoro zaslané.