Equestrian articles at a gallop: AutoStore system from AM-Automation boosts process efficiency at Agravis Raiffeisen AG
June 2021
---
Type of product:
AutoStore
(Offenau, October 2020) 200 percent more performance, reduced error rate and relief at the workplace: with AutoStore, AM-Automation GmbH implemented a future-proof system for the logistics of small parts for Agravis Raiffeisen AG in a very short time.
"With classic warehousing, it was becoming increasingly difficult to meet the growing demands on our small parts logistics, even from an economic point of view," says Andre Damkowski, Logistics Consultant at the Agravis distribution center in Münster. As a wholesaler, Agravis supplies around 1,000 Raiffeisen stores in large parts of Germany from Münster, with products ranging from animal feed and fertilizers to equestrian supplies, gardening articles, household supplies and hardware. In addition, the products are also available from the online store raiffeisenmarkt.de, with a selection of around 13,000 items of various types and sizes. Until now, the individual items had to be manually removed from a three-level shelf system and a Colli flow rack, transported to the packing table by picking trolley and prepared for dispatch. However, the respective routes including goods removal and transfer were taking up more and more time, and incorrectly assigned articles were causing complaints.
Easily scalable and highly efficient
The search for an alternative and future-proof logistics solution led Agravis to the AutoStore concept and thus to AM-Automation, the leading AutoStore integrator in Germany with more than 80 installed systems:
"As an easily scalable, highly automated and compact system, AutoStore is ideally suited to meet Agravis' requirements in every respect," states Maik Weinheimer as the responsible project manager at AM-Automation.
Modular in design, the AutoStore concept is based on small parts storage in standardized plastic boxes that are stacked within an aluminum structure divided into grids. The goods, which are sorted into the boxes called "bins" and scanned, are managed autonomously by the AutoStore software and brought to the top of the structure called "grid" on demand. […]
Register
Please complete the form below to access this content. One of our specialists will get in touch with you shortly.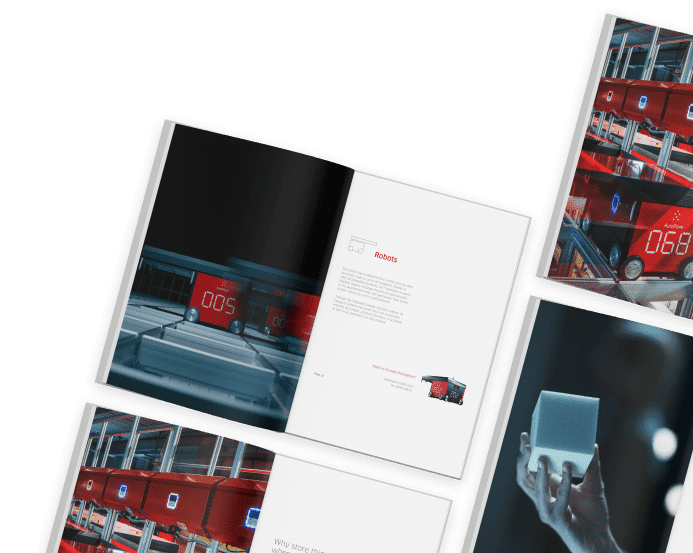 Thank you
Thank you for your registration! The requested files will be sent to you shortly.