PostNL
Delivery within 24 hours due
to AutoStore
---
Industry:
Third party logistics
Type of product:
AutoStore
---
As a logistics service provider, PostNL offers a total solution for fullfilment. At various locations in the Netherlands, retailers from branches ranging from hardware to clothing can have their storage, picking, packaging and shipping processes carried out by PostNL.

The AutoStore solution at PostNL
Surface area:

Number of trays:

Number of robots:

Entry stations:

Exit stations:

Completion:
15,500 m2, 9.5 metres high

21.000

42

2

6

November 2017
New solution on the existing premises
For a number of years fulfilment has been offered by PostNL. In Houten, layers goods were stored in racks and orders were picked by hand. "In order to strengthen our market position in fulfilment, we wanted to focus fully on automation," says Michiel. A new system had to fulfil a number of important conditions. "It had to be realised in our existing premises with certain heights. We also wanted a scalable system that requires little maintenance."

At a trade fair, PostNL got to find out more about the Reesink Logistic Solutions (RLS) AutoStore system. After a thorough comparison of a shuttle system and AutoStore, the latter was selected. Only six months after the approval of the final plan, the first phase of the system was commissioned. The system, consisting of the grid with around 10,000 bins, 3 workstations and 12 robots, started with processing the orders. Phase two will follow in November 2017. The total system now consists of 21,000 bins, 42 robots and 8 workstations.
"The special thing about this project is that it was delivered in two phases. In phase one, the entire grid was already built, but it was filled with only half of the number of containers. With this they could show that it worked before switching to phase two. We were able to implement the project at a rapid pace: both phases were completed in less than a year."

"PostNL is a large organisation, but that has not hampered the process in any way. Because a small but very diverse project team from various disciplines was made available, we were able to do all the work in a short time. We are happy to come to PostNL to show the system to interested parties."

explains Project Leader Daan Niels
Register
Please complete the form below to access this content. One of our specialists will get in touch with you shortly.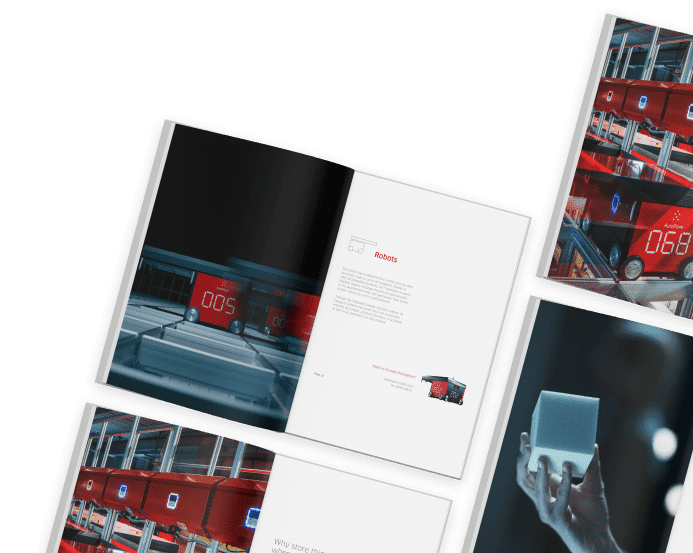 Thank you
Thank you for your registration! The requested files will be sent to you shortly.