Automated small parts logistics makes exceptional situation manageable – Praxisdienst
February 2021
---
Type of product:
AutoStore
---
Praxisdienst secures supply of system-relevant products with AutoStore system from AM-Automation

(Offenau, November 2020) Higher efficiency in the handling of a constantly growing order volume: with this goal in mind, Dieckhoff & Ratschow Praxisdienst GmbH & Co.KG from Longuich near Trier decided to use an AutoStore system. Thanks to automated small parts logistics, the supplier of medical products, which is active throughout Europe, can now reliably handle the unexpected exceptional situation of the Covid 19 pandemic.

Compresses and swabs, syringes and cannulas, laboratory balances or complete surgical equipment: Whatever medical professionals need for their work in terms of equipment or consumables is available on call at Praxisdienst's logistics center. Founded in 1953 in Wuppertal, the company successfully established itself as the first provider to deliver the complete range of medical products by mail order to all parts of Germany. With the move to Longuich, Praxisdienst expanded its catchment area from 1978 to include the neighboring Benelux countries and the entire DACH region, and since 2008 the entire range has also been accessible beyond this via the online store. Covering an area of more than 7,000 m2, the range of products held in the logistics center comprises around 20,000 items distributed over 26,000 storage locations. Most of these are small parts, which were previously stored in two-meter-high shelving and picked manually.


Wasted space in high halls

However, as order volumes increased, Praxisdienst found it increasingly difficult to reliably cope with demand over the past few years. "In order to continue supplying customers in a timely manner, the order processing time had to be drastically reduced," says Praxisdienst Managing Director Michael Heine. The company preferred a solution to make optimal use of the available space at the logistics center. This was because the manually accessible shelf racks took up a large part of the space, but with a hall height of 7.5 m, a lot of space was "given away" at the same time. […]


Register
Please complete the form below to access this content. One of our specialists will get in touch with you shortly.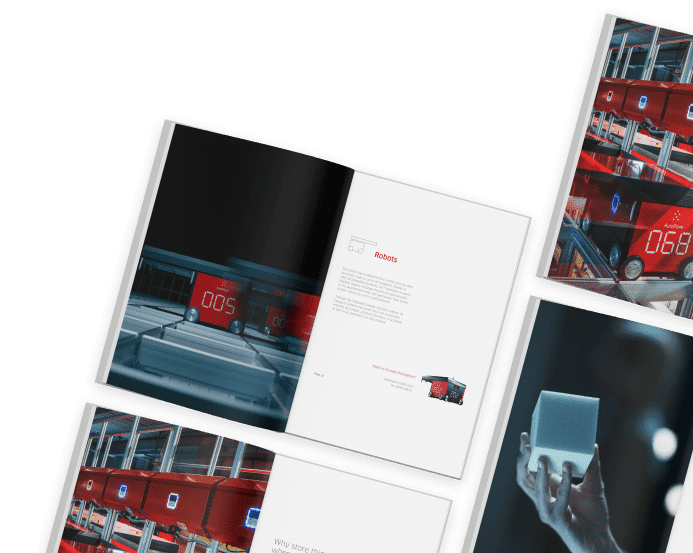 Thank you
Thank you for your registration! The requested files will be sent to you shortly.