HEO GmbH
AM Logistic Solutions builds fully automated warehouse for heo
Sustainable facility for dynamic growth
As general contractor for the globally active merchandising wholesaler heo, AM Logistic Solutions is realizing a fully automated shipping warehouse by May 2021. The heart of the sustainably planned facility with a large growth reserve will be an automated small parts warehouse AutoStore.

At its headquarters in Herxheim, Rhineland-Palatinate, heo is investing a low double-digit million euro amount in the construction of a logistics center as the first construction phase of its new campus site. With this facility, the wholesaler is pursuing its goal of providing fast and efficient service to its customers worldwide. In addition to highly efficient processes, sustainability and the best possible working conditions for all heo employees were central to the planning of the logistics center. Among other things, the new building complex is equipped with underfloor heating throughout, and employees at all workplaces have visual contact with the environment, which is landscaped with extensive green areas. In addition, the plant technology is designed to support employees wherever they have to lift or pull items by means of height compensation or automatic conveyance. With ergonomically equipped workplaces, heo aims to make an important contribution to the long-term health and performance of its employees. In addition, the risk of accidents is significantly reduced by reducing physical material movements with industrial trucks and lift trucks. With these measures, heo is following the philosophy that a pleasant working atmosphere and satisfied employee headquarters are success factors for good customer service and thus long-term customer loyalty.
Fully automated small parts warehouse improves picking performance
This orientation is made possible by the high efficiency of the automated small parts warehouse, which will replace several decentralized locations. Covering an area of around 15,000 square meters, it offers 5,500 pallet spaces and space for a total of 20,000 items. A large proportion of these are AutoStore-ready small parts, which will be stored in around 100,000 bins in the future. For order picking, the system is designed for a throughput of 400 bins per hour with 68 robots. However, expansion options have been prepared from day one. […]
Register
Please complete the form below to access this content. One of our specialists will get in touch with you shortly.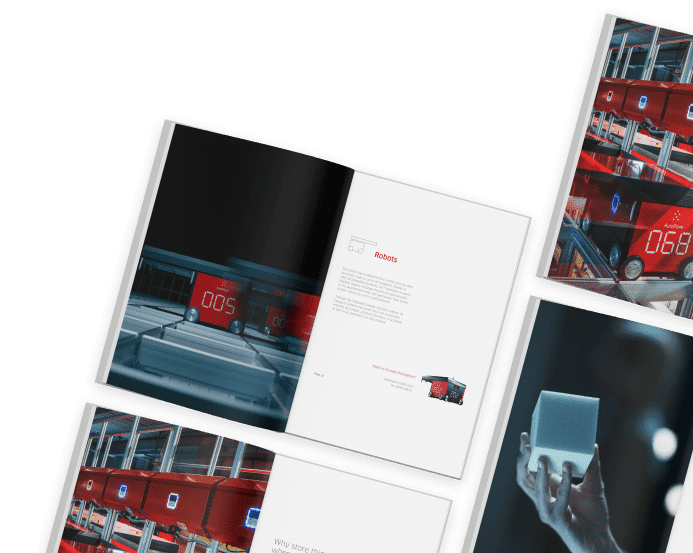 Thank you
Thank you for your registration! The requested files will be sent to you shortly.