H. Gautzsch Himberg
H.Gautzsch Wholesale Austria Ltd.
E-COMMERCE: Lightning-fast logistics for construction sites
Ordered online by the evening, delivered to the construction site in time for the start of work – and in large parts of Austria: this is the convenient logistics concept of H. Gautzsch Großhandel Österreich GmbH

In addition to a comprehensive range of goods, the electrical wholesaler also offers its customers delivery of all products to the construction site. This means that tradesmen can save themselves the morning shopping before construction begins and can start directly with the electrical installation. With the combination of online sales and direct delivery, the company has been successful in neighboring Bavaria for more than ten years. Now it is launching its service in Austria as well.
In order to be able to offer a flexible service, the online retailer with an assortment of over 25,000 articles in Himberg near Vienna relies on an automated warehouse with two-stage picking. At the heart of the logistics facility is AutoStore, an ultra-compact small parts warehouse that takes up only about a third of the space of comparable facilities. Inside, around 18,000 603x403x310 millimeter bins are stacked on 16 levels within an aluminum framework known as a grid. They are moved by eight battery-powered robots that operate independently of each other under electronic control. For goods receiving and order picking, the system is equipped with four so-called ports, each of which can be used flexibly for the required task. They are designed with two different speed levels. In this configuration, the system manages 250 container tenders per hour during order picking, which H. Gautzsch uses in two-shift operation. Since AutoStore allows very fast order processing, electricians can still order missing material for the following day even after the day has ended on the construction site. Last orders can still be processed up to 30 minutes before the end of the shift. "The system implemented by AM-Automation offers us the greatest possible reliability and extremely flexible expansion options," […]
Register
Please complete the form below to access this content. One of our specialists will get in touch with you shortly.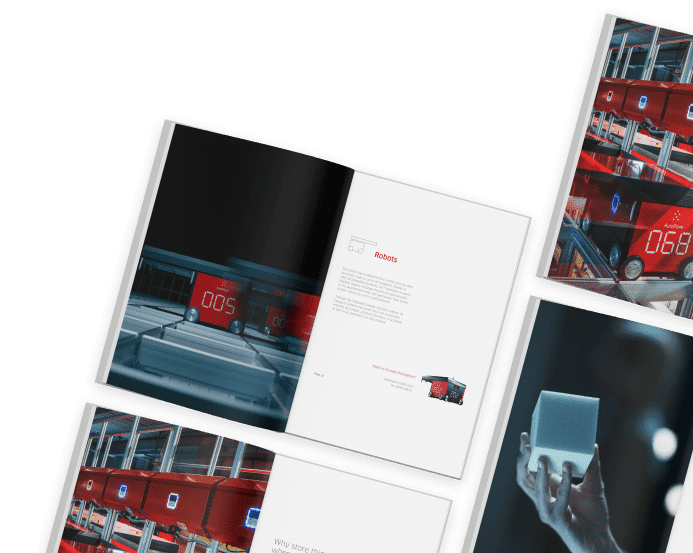 Thank you
Thank you for your registration! The requested files will be sent to you shortly.