"AutoStore has significantly advanced our CIP" – TCL Consulting
June 2021
---
Industry:
Third party logistics
Type of product:
AutoStore
---
TCL Consulting GmbH takes positive stock of the use of new "B1 BlackLine" robots

(Offenau, September 2020) From warehousing to picking and shipping to returns management: as a full service provider, TCL Consulting handles fulfillment for a large number of well-known customers from B2C e-commerce. With a fully automated AutoStore solution, the company from Umkirch (Baden-Württemberg) has now achieved an important step forward in terms of optimized order processing.

Founded in 2007, TCL Consulting primarily handles products from the world of fashion. This includes bags and clothing as well as a wide range of accessories – but the absolute focus is on shoes. What end consumers order from the online stores of the retailer Schuhe Lüke, for example, is picked from the stocks of TCL Consulting and delivered as quickly as possible.


Shoe boxes with storage pitfalls

Storing tens of thousands of shoe boxes in conventional shelving and picking individual orders has repeatedly presented TCL Consulting with major challenges in the past. Entrepreneurial success on the one hand, grew at the same time as the time required for the manual handling of ever larger inventories. "Thanks to CIP, we were able to optimize the details again and again, but the big hit was a long time coming," reports Dominic Peters, Head of Logistics at TCL Consulting. With the fully automated AutoStore small parts warehouse, a suitable solution in principle had been available for some time, but the standard storage containers used in classic AutoStore systems, with external heights of 220 and 330 mm and internal dimensions of 403 x 603 mm each, simply offered too little space for their use to bring about any significant progress. After all, shoe boxes are always labeled on the narrow side – so it only makes sense to store them on their edge in an AutoStore system so that the retrieved items can be conveniently scanned before they are removed. […]



Register
Please complete the form below to access this content. One of our specialists will get in touch with you shortly.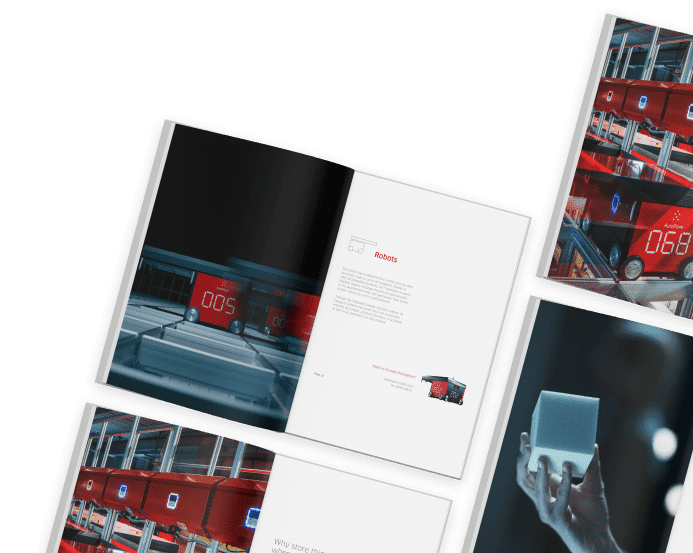 Thank you
Thank you for your registration! The requested files will be sent to you shortly.