Stacker Cranes
Warehouse cranes: automated and tireless
A future-proof warehouse based
on automation
Find out which warehouse crane suites your situation best – miniload or pallet cranes?
Warehouse cranes with a single or double mast or aisle-changing, straight-driving or curve-driving cranes: the variety of cranes that we produce means that we always have a suitable solution. Our warehouse cranes are always custom-designed and manufactured.
The cranes can also be combined with various retrieval devices such as telescopic forks, shuttles and retrievers.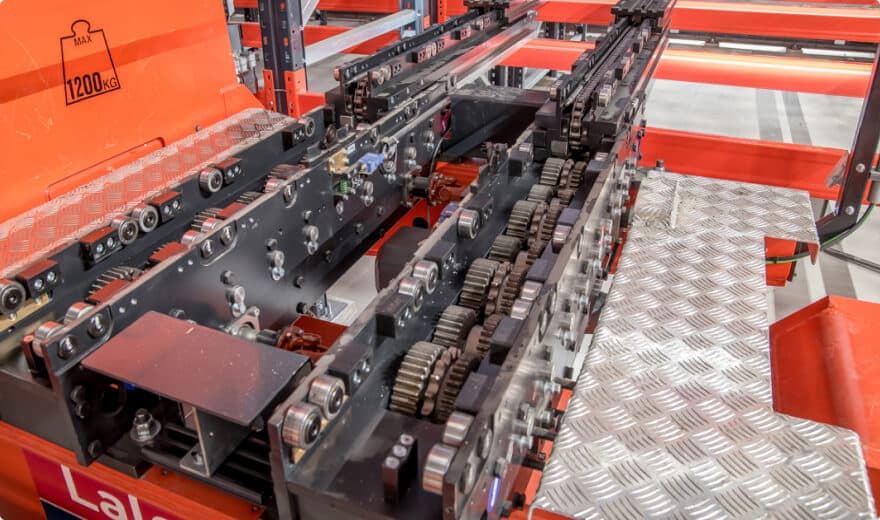 Small loads at high speed
Do you need to store small goods with a limited flow speed? Miniload is the perfect solution for light products, whether loose or in boxes or bins. Depending on the weight of the goods and the required throughput capacity and speed, a miniload is produced as a single or double mast. Depending on the requisite storage capacity, our engineers develop a total solution that, besides the miniload crane, also includes the requisite miniload racks and a matching transport system. A miniload crane includes a wide range of load carriers. From telescopic forks to box retrievers or a load carrier specially designed for your product. Based on your product characteristics, requirements and wishes, we deliver the most efficient solution.
Types of load handling devices
Chain conveyor for bins
---
Unit retriever
---
Telescopic fork (single or double)
---
Belt conveyor for boxes
---
Double belt conveyor
---
Unique, custom-designed load handling devices
---
Miniload
Pallet cranes for every situation
With our warehouse cranes, you can store pallets in your warehouse quickly, efficiently and accurately.

A tireless workforce in your warehouse
Pallets have served as the basis of transport for almost 100 years – from ports to transhipment centres and from factories to shops. Nowadays, our pallet cranes are used to effortlessly move goods from A to B in a warehouse. Thanks to our years of experience, we can supply you with exactly the crane that fits your situation. For heights of up to +/- 40 metres or temperatures down to -30 degrees Celsius: with our warehouse cranes, you always have a suitable and reliable warehouse solution.
Straight-driving crane

This aisle-based crane drives in a single aisle with racks on each side. Because it drives only in straight lines, this crane offers high storage capacity in combination with high speed. On both sides of the aisle, goods can be stored at single, double and multiple depths.

Curve-driving crane

A curve-driving crane can drive automatically out of one aisle into another by means of a curve structure. In this way, one crane can serve two aisles. This type of crane can also be used to stow goods on both sides of the aisle at single, double and multiple depths.

Aisle-changing crane

With an aisle-changing crane, one or more cranes can operate in at least three or more aisles. This aisle-changing crane is the ideal solution when a high storage capacity is more important than speed. If there is more than one crane, the system availability is high because the cranes can reach every location in the warehouse. With an aisle- changing crane, the warehouse can be expanded with extra aisles and extra cranes relatively easily. Just as with the other types of cranes, goods can be stored on both sides at single, double and multiple depths.
Types of load handling devices
Telescopic fork: single-depth and double-depth, with swivel plate
---
Conveyor
---
Unique, custom-designed load handling devices
---
Satellite system
---
Pallets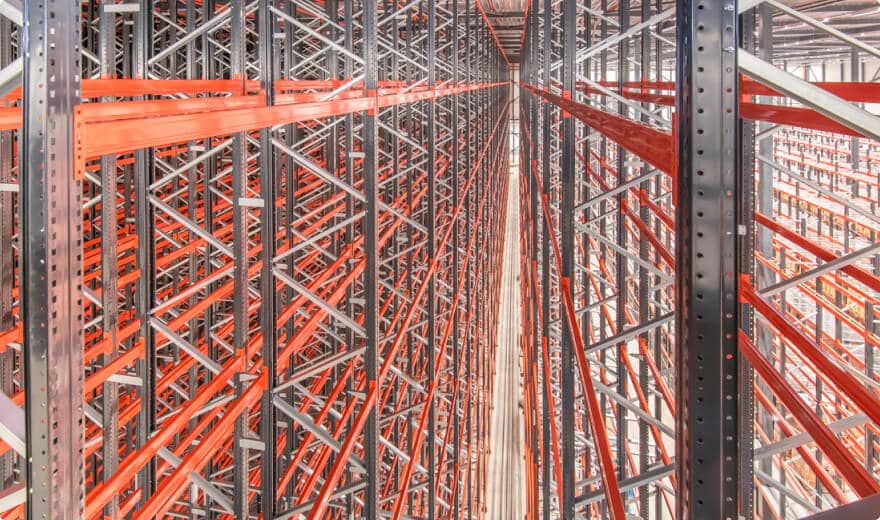 Register
Please complete the form below to access this content. One of our specialists will get in touch with you shortly.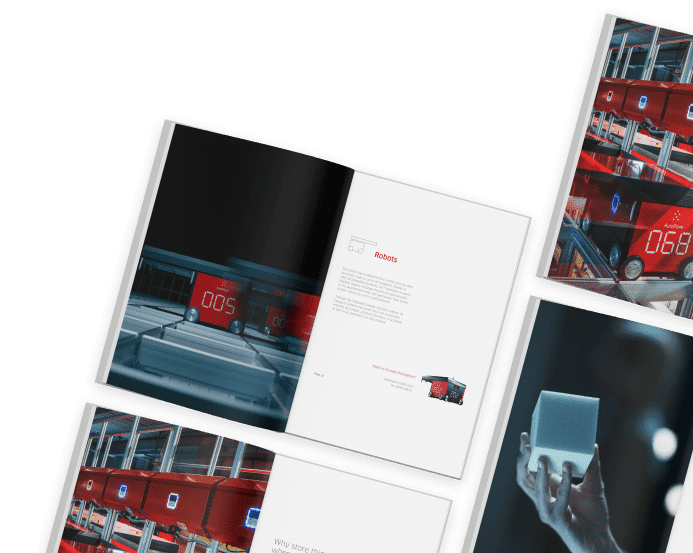 Thank you
Thank you for your registration! The requested files will be sent to you shortly.